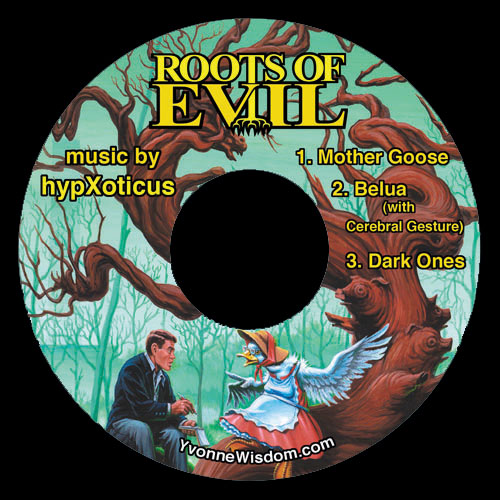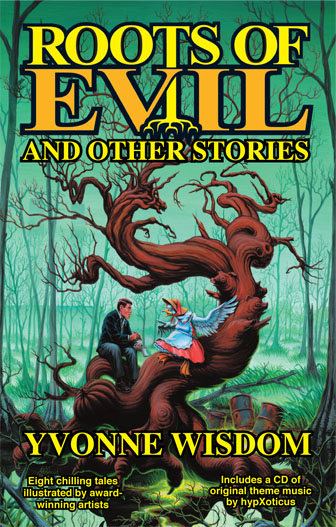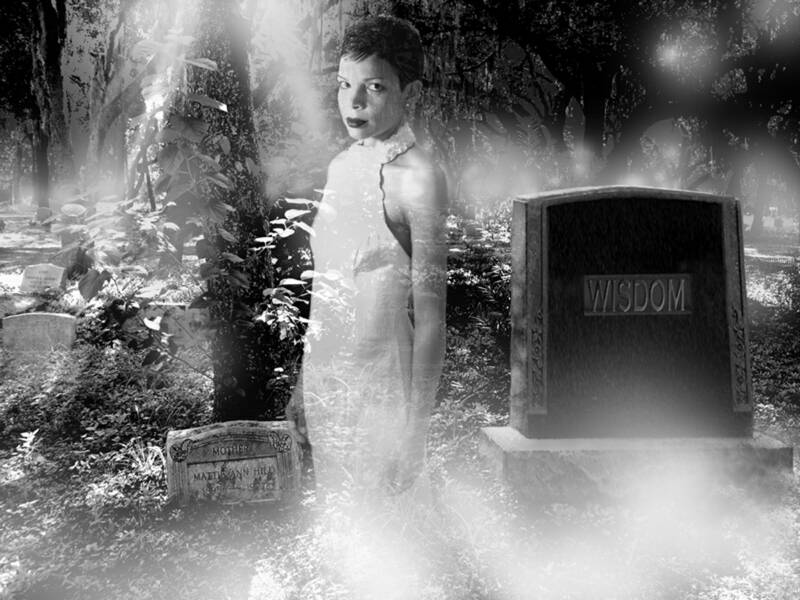 Roots of Evil

and Other Stories

by Yvonne Wisdom

Fairy tales and nursery rhymes – we feed them to our children with nary a thought as to their macabre origins. But investigative reporter Blake Sullivan is determined to

get at the real story. He penetrates the Dark Forest in search of the legendary Mother Goose, who seems only too willing to relate the grim history of her mysterious homeland.

  The half-blind Mother Goose is a storyteller without peer; she weaves for him a bizarre tapestry of betrayal, revenge, predation and murder, peopled with fantastic creatures whose supernatural powers sharply magnify their all-too human passions. For the most part, the subjects of this weirdly cosmopolitan kingdom look and act like citizens of the modern world, but when provoked they are quick to rise up and "go medieval" on someone, to horrifying results. Blake's mission is simple: dig into the stories, fi nd whatever truth is behind them, and report it to his readers. But the truth he uncovers is more outlandish, more chilling, more unbelievable than his darkest imaginings.

Eight chilling tales,

illustrated by award-

winning artists

Includes a CD of

original theme music

by HypXoticus

112 Pages    Trade Paperback w/CD

$14.95

plus shipping and handling

  "While others have worked to undermine the darkness of fairy tales by making them politically correct, Yvonne Wisdom has taken the opposite tack and re-imagined some of Mother Goose's favorites as dark morality tales for adults.  By doing so, she has brought social relevance back to the form, and for those who need it most.  Children may be cruel, but they can't hold a candle to the depravity of adults.  Wisdom's deceptively simple tales ask more complex questions than they answer and cause the reader to reflect on the power of  myth and the purpose of storytelling in our culture."

-- Garrett Peck, Co-editor of Little Bites

  "Wisdom has a whole new slant on the stories of "Mother Goose."  Part of the fun of this book was figuring out which character Wisdom is writing about.  She has a delicious dark and sinister way of telling her eight stories that is helped along by the artwork of several artists.  The book is a wonderful combination of art with prose that has a very sinister ring to it.  This is the first of a series.  I look forward to seeing what this slew of talent comes up with next time."

-- Gary Roen, writing for the Midwest Book Review